Icon Dominican Republic tourism city 'Illiteracy Free'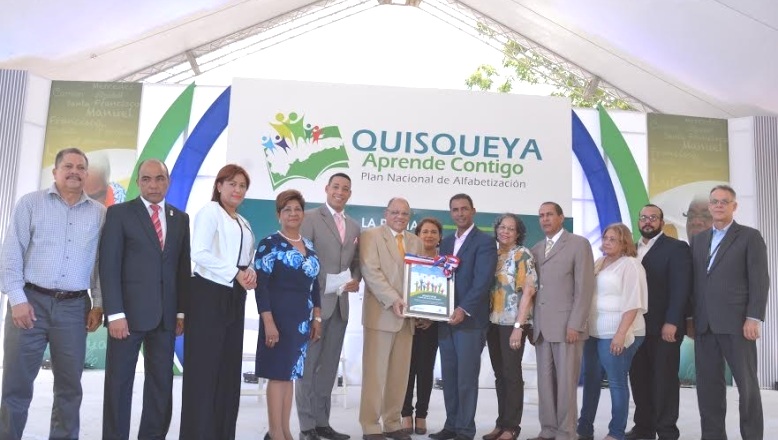 The ceremony in La Romana.
La Romana, Dominican Republic -The National Literacy Plan "Quisqueya learns with you" on Thursday declared the city of La Romana "Illiteracy Free Municipality" by cutting its illiteracy rate to 4.0%.
Data from the National Statistics Bureau (ONE), the Census, and Quisqueya Plan show that La Romana reduced its illiteracy rate from 8.1% in 2010 to 4.0%, and managing to meet the goal to reduce the illiteracy rate to less than 5%.
The National Literacy Plan took 455,129 people out of illiteracy across the country, with which the national illiteracy rate has been reduced from 14.0% to 7.5% since 2010.
Program director Domingo Contreras said they'll continue to push key strategies to reach the goal of reducing the illiteracy rate to zero in the entire country.