Industries: food product registries take too long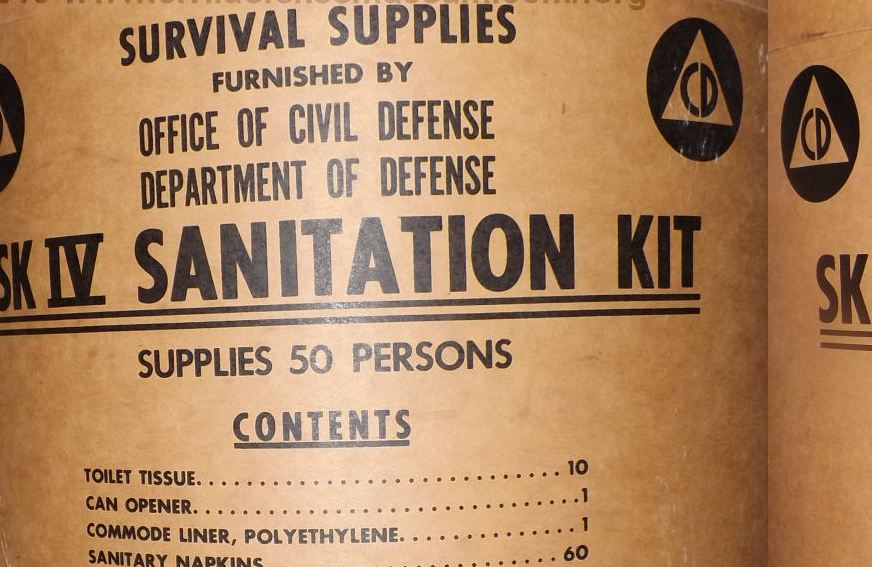 Fallout Shelter Supplies-Sanitation Kits Civil Defense Museum.org
Santo Domingo.- Dominican Republic Industries Association (AIRD) president Campos De Moya on Thursday asked the government to speed up issuing new sanitary registry for food products.
The industrial leader made the request in his keynote speech "Changes in Health in the Dominican Republic and its Impact on Health Regulation and Vigilance," during a meeting attended by Public Health minister Altagracia Guzman.
He said a study by the Health Ministry's Medicine, Food and Medical Products Dept. (Digemaps), found generalized delays on the registry process, some as long as 152 working days without response, which De Moya affirms means a 62-day delay.
He said the most serious situation emerges when it's time to renew the sanitary registry, "which, after 237 days of being submitted, still have no response, so that the delay is 147 days".
De Moya added that the AIRD submitted to Guzman a draft regulation to resolve the delays.