Major cash transactions could soon be extinct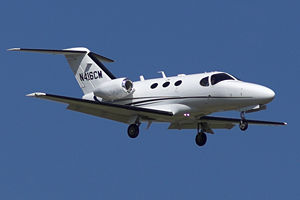 Cessna jet...please...no cash
Santo Domingo.- Cash transactions to buy or sell homes, apartments, farms, cars and precious jewels could soon be extinct, at least in transactions of five figures or higher.
A bill in the Senate from the Executive Branch proposes to ban purchases of real estate, vehicles and jewelry in sums equal to or higher than RD$1.0 million, RD$500,000 and RD$450,000 respectively.
The proposed legislation to created the Money Laundering and Terrorism Financing Law under study by several Senate commissions also sets rigid restrictions on operations and transactions in casinos, lotteries and other forms of gambling.
An article of the bill bans "any person, whether physical or corporate, to liquidate or pay, as well as to accept liquidation or payment of acts or transactions through the use of cash, coins and banknotes, in national currency or any other, as well as with precious metals."
Travelers must fill Customs form
Article 65 obliges the cross-border declaration of money, "any natural person, national or foreign who enters or leaves the national territory, by air, sea or land, is obliged to submit, on the form provided for that purpose by the General Directorate of Customs, a declaration in which they notify if they carry or does not carry cash, electronic purses, securities or bearer negotiable instruments, equal to or greater than 10,000 US dollars or its equivalent in national or foreign currency."