As powder milk flap escalates, small dairies lose RD$1.5 B+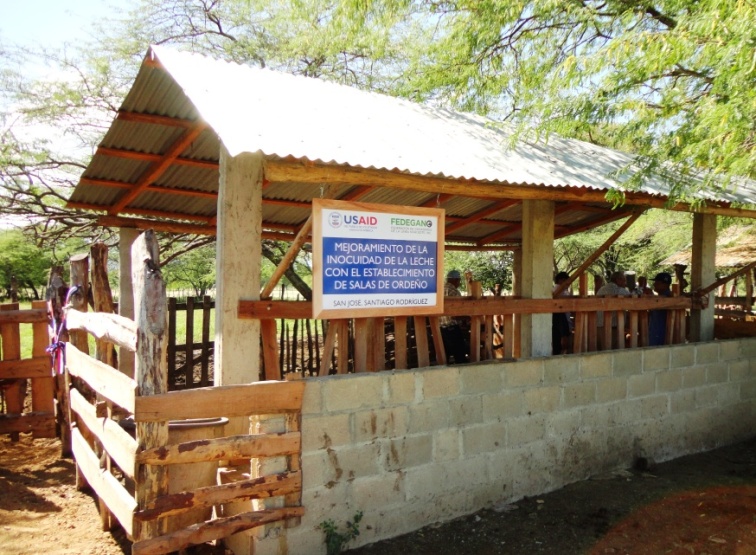 Pilot milking station at small dairy farm
Santo Domingo.- Small-scale milk producers have lost more than RD$1.5 billion since 2016, according to Dominican Milk Producers Association (Aproleche) president Eric Rivero, who affirmed that during the last months of 2015, more than 3,00 tons were brought to the country with prices below production cost.
"At the end of 2015 the problem with the sector began because they brought more than 3,000 tons of milk and that brought since the start of 2016 at the level of reductions, the dairy farmers have lost more than 1.5 billion pesos," the business leader said.
"And the regrettable thing is that this damage wasn't done to those who produce more, that damage was to the small producers because they stopped selling a part and because the sale prices put it below the prices of production," Rivero told Diario Libre.
For several weeks consumer protection agency -ProConsumidor- director Anina del Castillo has railed against bulk milk powder sales, calling it harmful to health and warned of charges of fraud against the sale of bulk milk powder or by the "spoonful."
In a rebuttal, Dominican Republic's Mercantile and Business Federation (Fenacerd) and 13 other organizations rebuffed del Castillo's allegations of bulk milk imports.
Fenacerd advisor Ricardo Rosario warned that the official will have to prove that its members brought bulk milk.
"She's going to have to prove it, publicly; We are challenging her to demonstrate when and where has brought a single gram of milk. It's irresponsible and a lack of competency. She was forced to keep quiet…unfortunate."