CEMEX digitally transformed operations benefit Dominican customers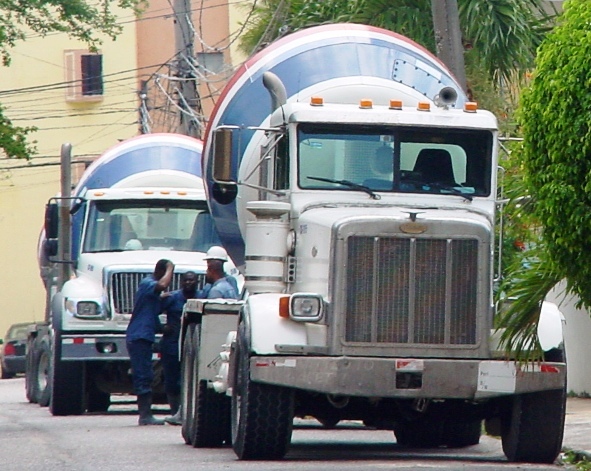 Santo Domingo.- CEMEX on Thur. announced steps to digitally transform its Dominican Republic operations, paving the way for real-time interactions with customers, from mobile devices.
It said that through mobile applications, the company will transform the way it conducts business globally, from the creation of new customers to billing, charging and post-sales support.
"The project, planned for 2018, is part of a sweeping global transformation designed to improve CEMEX's customer experience, streamline operations and increase business efficiency, and has invested in the country to strengthen its responsiveness," the transnational told local media.
"At CEMEX we're committed to a new customer focus which has a clear objective: to achieve the best customer experience, always and everywhere. We're committed to providing not only products, services and solutions of the highest quality, but an outstanding and exceptional experience at all times, "said CEMEX president in the country Carlos Emilio González.
As part of the efforts, CEMEX has created a new Service Promise in which it states its commitment to guarantee the best experience in every interaction with the company.
It has also expanded its cement packaging capacity with a new line with a capacity of 1.5 million additional bags per month with stronger cement bags and started an aggressive palette replacement plan, acting on recommendations received from our customers.
"This new customer focus means that we are placing our customers at the center of everything we do and all the decisions we make. We seek to be more than just a supplier, we want to be partners that add value in an agile and constant manner," the executive said.
In addition, CEMEX has made available additional concrete mixer trucks and boom trucks, improving punctuality by having the largest truck fleet o all its Caribbean operations, geo-located and communicated at all times.
Through the "My CEMEX" platform, which includes a website and a digital application available since 2016, customers can access invoices, vouchers and orders.
CEMEX is the country's leading construction industry company, offering innovative solutions through its product portfolio: Cemento Titan, concrete, aggregates, dry mortar, the network Construrama Hardware Stores as well.