Merchants riled as Haiti again bars Dominican products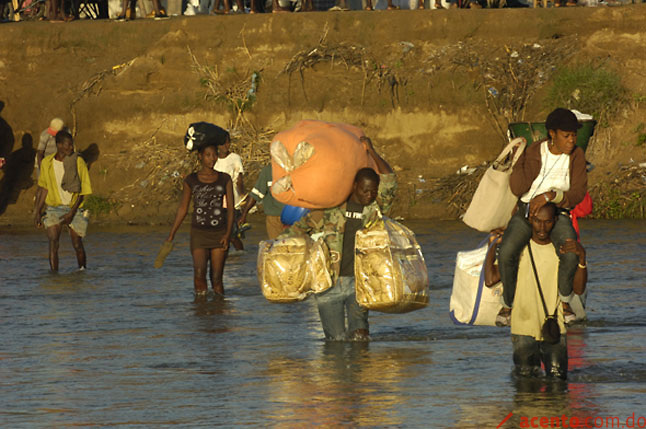 Haitians wade across Masacre river to avoid confiscation of products. File
Dajabon, Dominican Republic.- Haitian authorities are barring the entry of at least 23 Dominican-made products in the sprawling farmers market held every Monday and Friday, after months of normal trading.
As of 11am Friday Haiti Customs inspectors and police officers in their side of the border turn back Dominican industrial and agro products, at the bridge across the Masacre river, which separates the two countries hat share the island of Hispaniola.
The ban sparked the immediate protest by the Dajabon Merchants Federation, which complained that they weren't notified by Haitian authorities.
Federation leaders Abigail Bueno and Fernando Díaz said Haiti apparently backpedaled on the ban on a range of Dominican products, which had been lifted several months ago.
Among the products not allowed by Haiti officials figure frozen and fresh chicken, eggs, pasta, sausages, plantains, cassava, sweet potatoes, onions and peppers.