Haiti again bars Dominican products (Update)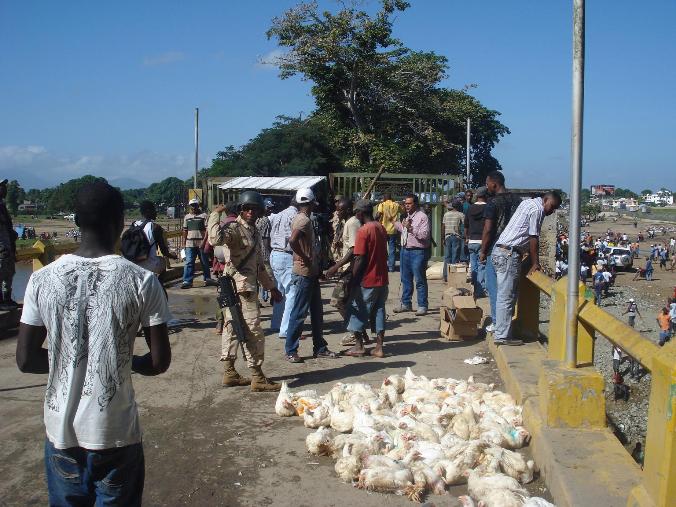 Seller hawks chickens on cross'border bridge. File
Dajabon, Dominican Republic.- After the apparent normal start of trade, Haitian officials again barred Dominican products from entering their country.
FILE. The topsy-turvy nature of the biggest cross border market of Dominicans merchants and Haitian buyers was again evident Monday, when hundreds of people showed up early leading to brisk business in the twice-weekly gathering, buoyed by Haitian authorities allowing the entry on all types of merchandise.
The market resumes trade after Haitian Customs officials, Immigration inspectors and police officers without prior notice on Friday halted compatriots from reentering their country after buying any of the at least 23 Dominican farm and industrial products.
Merchants quoted by diariolibre.com reported brisk sales and expect them to continue normally until the market closes Monday afternoon.
In the heels of the unannounced ban, Dominican and Haitian officials will meet in the border city Tuesday to clarify Friday's development, which Dominican merchants blame for the millions of pesos in losses from the barred products.