IMF: Rise in US deportees would slump Dominican GDP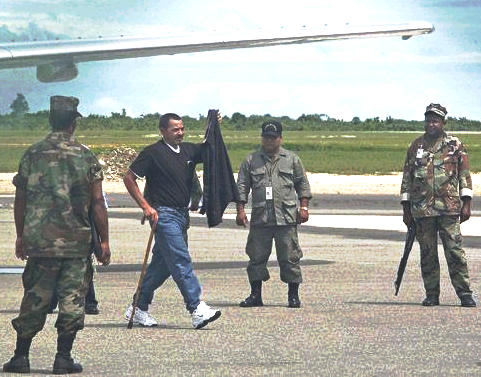 Santo Domingo.- The International Monetary Fund (IMF) recently forecast that if the US accelerates the deportation of people , it could depress the GDP, including Dominican Republic's.
"An intensification of recent trends in deportations could depress per capita GDP in Central America, Panama, the Dominican Republic and, to a lesser extent, Mexico," says the latest IMF report titled 'Economic Perspectives-The Americas: History Of two settings.'
The impact is not only linked to the possibility of receiving fewer remittances from Dominicans living in the US, but also whether the labor market can absorb the workers who return.
The IMF also stressed the wage gap between the countries of origin of people who may be deported and the US, as well as the deteriorated confidence and country risk.
During the first 100 days of Donald Trump's presidency, the US arrested more than 41,000 undocumented immigrants, a 37.6 percent jump in just one year
The IMF adds that a further tightening of US immigration policy would coincide with the moderation in Dominican GDP growth, after several years with rates as high as 7%.
While the Dominican Republic, with 5.3% projected growth this year, will continue to lead the region's economic growth, increased investment in sectors such as manufacturing and construction have slumped, which has been the factor that has led to moderation in the economy's performance.