Santo Domingo Metro to increase service to commuters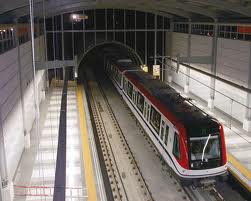 Santo Domingo.- The new director of the Transport Reorganization Office (Opret) on Sunday rode on the Santo Domingo Metro to see its operation first hand, and what the mass transport system requires to provide service to its tens of thousands of commuters daily.
Manuel Saleta observed the operations of several stations where it was evident that more trains will be needed to deal with the increasing demand of Line 1.
He said several stations could be expanded or the number of cars increased.
In a statement, the official said he toured the stations of both Metro lines with Opret technicians, which collected information on its operations, as well as reviewing the blueprints for an office building next to the Mama Tingo station
Saleta said the short- and medium-term priorities include the completion of Line 2B, increase Line 1's capacity and maintain all facilities in operation.