Haitian officials' chaos looks to 'vanish' border market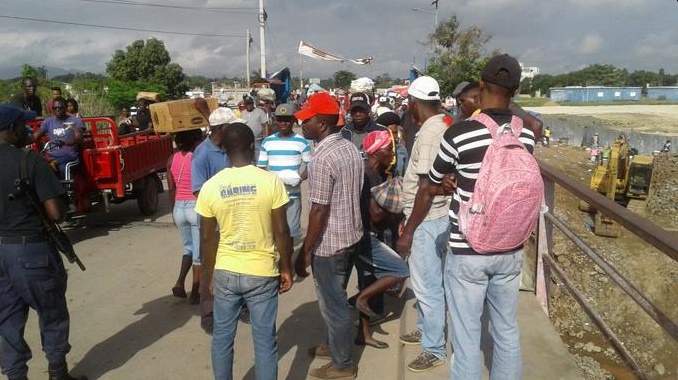 Chaos returns to Dajabon. Photo elnuevodiario.com.do
Dajabon, Dominican Republic.- Haiti customs and immigration inspectors again barred the entry of several national farm and other products on Monday, without explaining the measure.
Moreover, Dominican merchants said the measures by Haitian authorities caused sales to fall by more than 50 percent.
Giovanni Escotto, who heads the association of freight haulers, complained that Haitians cause difficulties to trade between both countries. "They (the Haitians) do what they want with the Dominicans."
Moreover, Dajabon Merchants Association president Abigail Bueno said the attitude by Haitian immigration and customs inspectors hurt businesses in both nations.
"They're apparently looking to create chaos so that the border market disappears."
Eggs, frozen and fresh chicken, pastas, sausages and green bananas figure among the products barred from entering the neighboring nation by land.