Dominican agro leaders want firm stance on trade with Haiti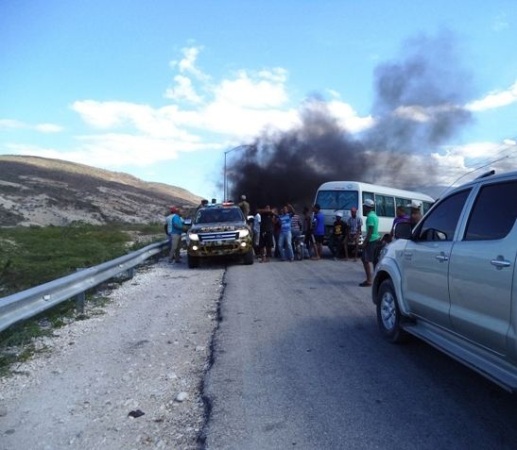 Incident at border, Jimani road blocked by burned truck, bus
Santo Domingo.- The National Agriculture Producers Federation (Confenagro) on Monday asked the Government for a firm stance on regulating trade relations with Haiti, whose instability in recent years it affirms cost domestic industrial and agro producers millions in losses.
Confenagro director Hecmilio Galván said the instability and abuses that dominate Haiti-Dominican Republic trade relations hurt both nations, especially Haitian citizens, who were forced to pay higher prices for the same products.
"We agrees that clear rules must be established for both parts, because economic relations between people and between countries require a stable and transparent regulatory framework that allows development," it said.
"We demand the Government to take a clear and firm stand against the arbitrariness of the Haitian government, achieving lasting agreements and clear rules, not unfair measures," Galvan said when referring to Haiti's ban on 23 food and industrial products.