Expo Mango showcases a region's delicious bounty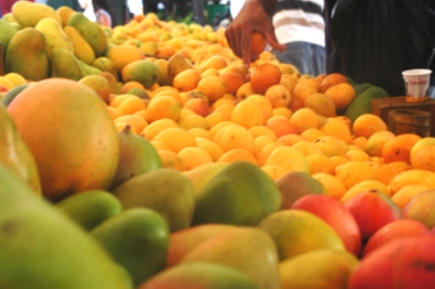 Bani, Dominican Republic.- Expo Mango 2017 will be inaugurated Wed. afternoon at 6pm in the city of Bani (south), showcasing the diverse varieties grown in southern Peravia province.
Also featured in the event until Sunday will be various products made with mango pulp, such as preserves, jams, desserts and others.
The fair's activities include conferences and exhibits; more than 100 varieties of fruit that will be displayed and for sale, a tasting of various dishes and desserts with mango as main ingredient.
Also on display will be plants, machinery and technological equipment will be exhibited and sold, in addition to attractions such as excursions to mango plantations in various parts of Peravia.