Medina breaks ground for 10,000-home site in Santiago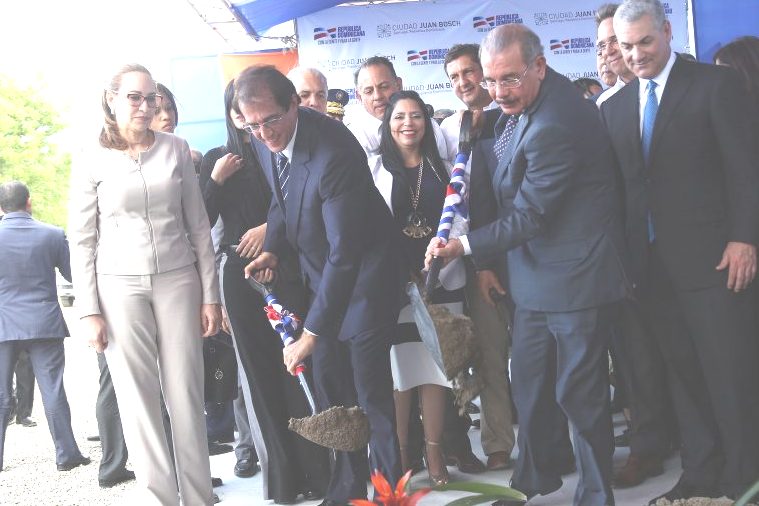 Santiago.- President Danilo Medina on Tue. headed groundbreaking for Ciudad Juan Bosch, in Santiago, a development which boasts more than 10,000 homes.
The site next to the Hato del Yaque district will be the second megaproject to be developed under the Housing Trust, the first nearly finished in Santo Domingo Este.
"In a nutshell the trust is that the Government puts the land and the project's infrastructure, while the housing is built by private developers," said Presidency chief of staff Gustavo Montalvo.
The second Ciudad Juan Bosch will sit on 1.6 million square meters of State land, where seven developers have been assigned the construction of 6,780 apartments thus far.