Rains damage highland road, unions warn of protests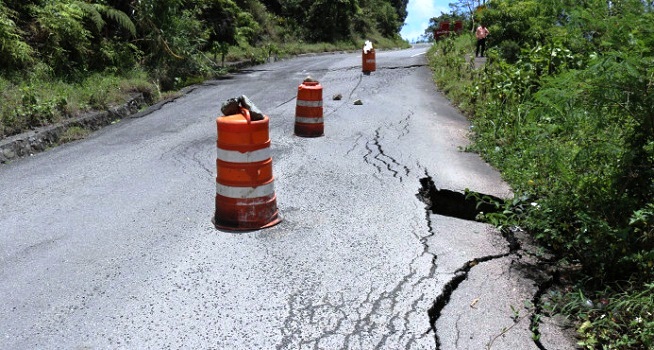 Photo elaviador.com.do
Constanza, Dominican Republic.- Truck and bus driver unions and farming associations of Constanza on Thurs. warned that the landslides along the Constanza-Casabito road from the downpours of the last three weeks could cut off the highland town.
The road, built by Brazilian company Odebrecht and inaugurated June, 2010, shows crevices and cracks in some areas of the route which caused several wrecks, the most critical 11 kilometers from the Duarte highway,.
Constanza truckers union president (Sincaconst) Wandy José Gratereaux, and bus union (Sintrapaconst) president Luis Diaz, separately told listin.com.do that if the authorities fail to repair the road, the unions would stage protests.