Haiti officials again upend market on Dominican side of border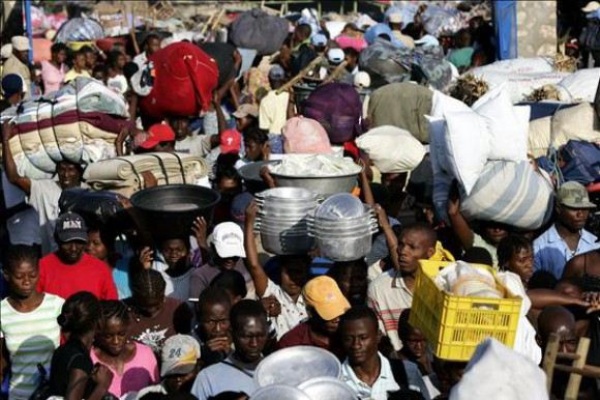 The twice- weekly market File.
Dajabon, Dominican Republic .- Haitian authorities on Friday again halted the entry of several farm products and other merchandise bought in the border market held Mondays and Fridays with merchants from both nations.
The ban was occurred after 12 noon, despite that normal trading occurred since early morning, as dozens of Haitian buyers managed to transport their merchandise without incident.
Complaints
Fernando Díaz, who heads the association retailers, slammed Dominican authorities for having done nothing to solve the deadlock.
Whereas Giovanni Escotto, head of the truckers union, criticized the trade authorities; the Foreign Ministry and Customs for failing to resolve the conflict with the commercial sectors. "They are "greatly hurting thousands of people."
"Unfortunately we don't have authorities here. We have a provincial governor who falls asleep at meetings, and asks which issues were discussed when she wakes," Escotto said, quoted by local media.