New minister says will work to develop local industries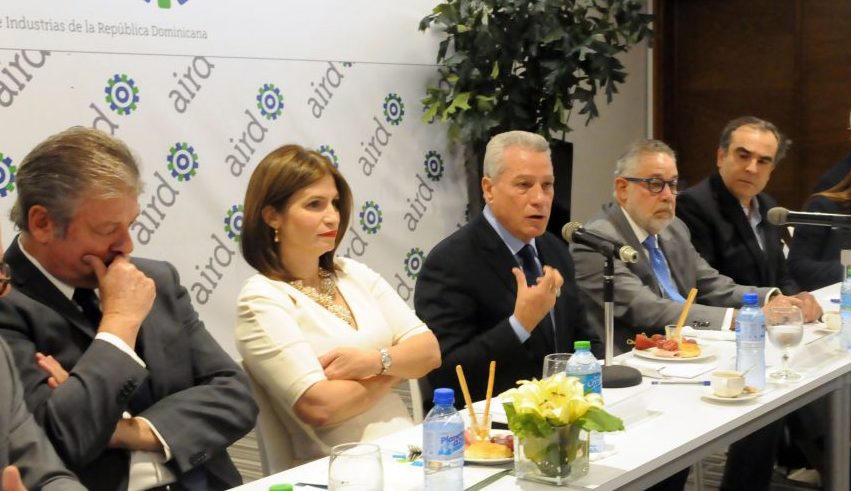 Nelson Toca, center, Campos de Moya to his right, Circe Almanar to his left. Photo elnuevodiario.com.do
Santo Domingo.- Industry and Commerce minister Nelson Toca met Tuesday with Dominican Industries Association (AIRD) executives, and  reiterated the commitment to work to develop the country's industrial and retail sector.
During the meeting led by AIRD president Campos de Moya, Toca highlighted the points of agreement between both institutions and stressed the Ministry's institutional adaptation and development to streamline its services.
At the meeting held at AIRD offices in the National District, the official was accompanied by PR director Manuel Jiménez, deputy ministers and other officials, whereas for the AIRD, were vice presidents Circe Almánzar, Celso Juan Marranzini, Franklin León and Richard Aróstegui, as well as past presidents Ligia Bonetti and Yandra Portela.
Toca was recently designated in the post by president Danilo Medina, to replace Temistocles Montas, being held in connection with the Odebrecht bribe case.