Bahia de las Aguilas pushes the South closer to tourism launch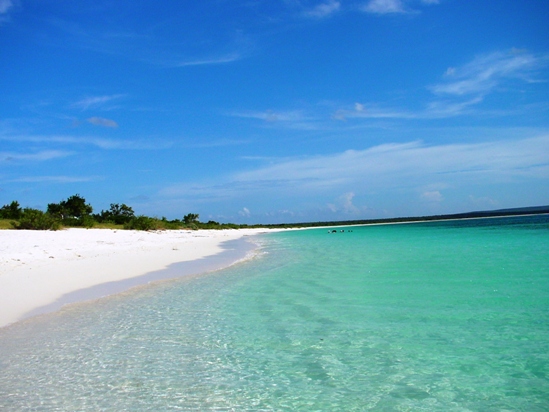 Santo Domingo.- Environment minister Francisco Domínguez on Friday said the tourism development project at Bahia de las Aguilas announced Thursday  will be ecologically sustainable, where the environment is protected and people can improve their living conditions.
"We want to congratulate president (Danilo) Medina for promoting the immediate creation of more than 6,000 jobs, and then 20 or 30,000 direct jobs, only in that region (southwest)," Domínguez said.
The official said the environment will be protected only with development and both must be sustainable and that's what is sought at Bahia de las Aguilas.
"We have to take care of it, that it doesn't become sprawl, that we follow the norms and that at the same time there can be development so that there's no deforestation, lest we continue making charcoal or killing the species that are protected."
On Thursday Medina met with executives of Sunwing, North America's largest and most diverse travel group, with Canada's third-largest airline with nearly 50 destinations. He spoke with investors interested in the tourism and ecological potential of Pedernales.
Sunwing is also Mexico's and the Caribbean's fastest growing hotel chain.
Loma Miranda 'road'
A group of environmentalists on Thursday denunced the construction of a road in the wooded area of ​​Loma Miranda, on which Dominguez said it's a path made by a person who has a lumbering permit in the area.
"This is a trail made by someone who had a management plan and had already been banned, fined and shuttered," the official said on Friday.