Overpass at Boca Chica ready in a 'few months'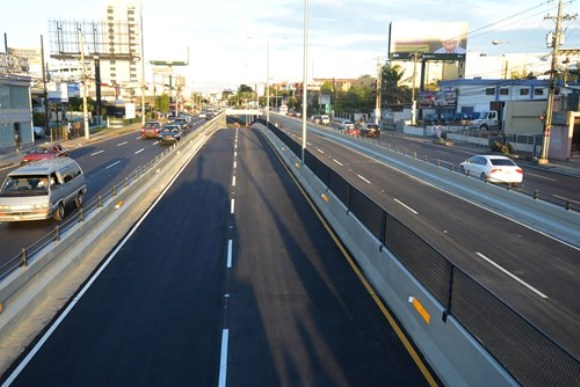 Overpass. Photo Public Works.
Santo Domingo.- The Public Works Ministry on Wed. said the construction of the overpass at La Caleta, Boca Chica township (east) is in its final stage.
Public Works official Ramón Antonio Pepín said the overpass at Las Americas highway features six upper lanes, and aims to ease the often-congest traffic between Greater Santo Domingo and the East region.
The overpass at La Caleta will be completed within the next few months, and is part of the group of works promised by president Danilo Medina, to develop the Boca Chica area and the East region, expediting the strong flow of vehicles through the Las Americas highway," Pepín said.