Dominican engineers propel the flag to the stratosphere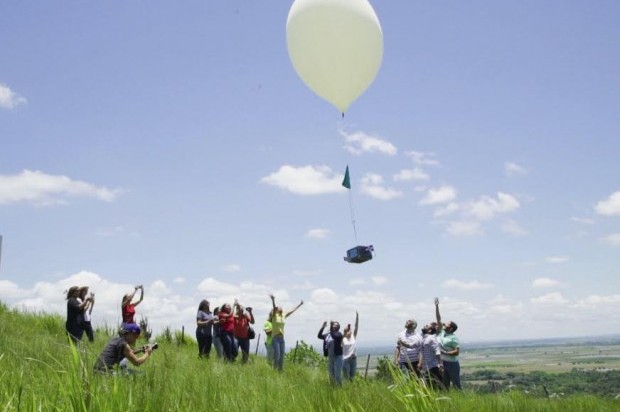 Balloon to stratosphere. Photo via elcaribe.com.do
Santo Domingo.- Four young Dominican engineers launched the national flag to the highest point on planet Earth, the stratosphere, an  initiative backed by the Reservas bank.
In a statement, group leader and robotics engineer Roniel Guzman said the capsule with the national flag was launched and reached an altitude of 30.3 kilometers and a top speed of 9.06 meters per second and traveled 109,86 kilometers downrange.
"Every stumble or adversity we saw as an opportunity to surmount it and move forward. Success is forged with sweat and strengthened with the number of times you get up after falling," Guzman said.