Medina gets the keys to Miami, which will help the capital on trash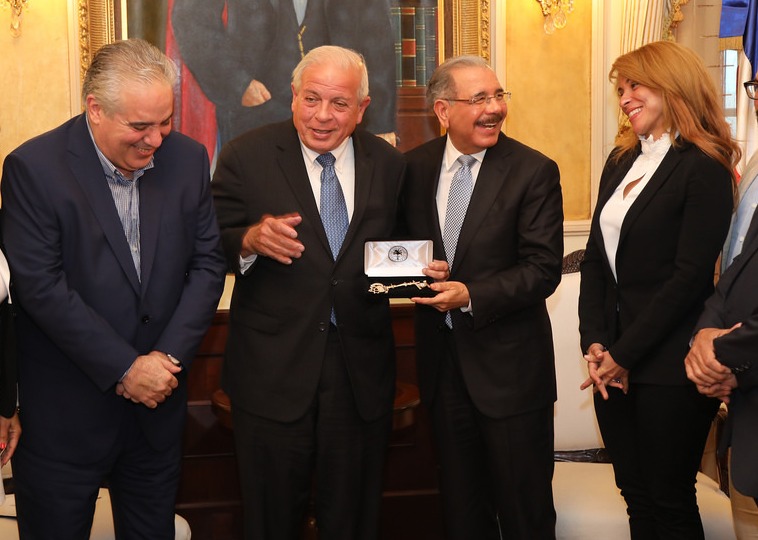 Tomás Regalado hands the key to Danilo Medina
Santo Domingo.- President Danilo Medina received in his National Palace office the keys to the city of Miami, from its mayor, Tomás Regalado.
Medina thanked Regalado for the distinction, and praised that city's good treatment of its Dominican community.
Regalado said he is also thanks the Caribbean country for recognizing Miami's position as a platform for the advancement of Dominicans living in that city.
After the meeting with the president, Miami's mayor expressed his interest in advising Santo Domingo mayor David Collado on public safety and trash collection, for which both cities already signed an agreement.
Reglado added that next week city Sanitation officials will be in Miami to learn about Miami-Dade's experience in that area.