Vicini 'ready to negotiate' Punta Catalina power plant land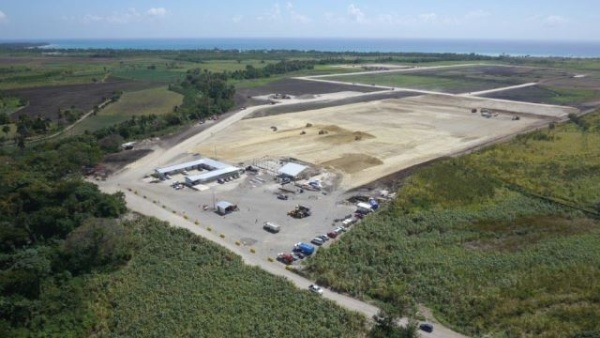 Site prior to construction
Santo Domingo.- The company CAEI of the Inicia group (Vicini), which owns the land where the Punta Catalina power plant (south) is being built, on Wed. announced that it's ready to start negotiating its sale under mutually acceptable terms and conditions, as the contract stipulates.
In a statement, the owner of the Punta Catalina lands said the (enfiteusis) agreement between the State Electric Utility (CDEEE) and CAEI, unlike a long-term lease, grants the State power over the land and allows its use to negotiate financing with local or foreign financial entities. "This instrument was defined as the most appropriate by both parties, taking into account the nature of the project."
The Presidential Commission charged with investigating the power plant's tender and contract recently rendered its final report, and recommended that due to the project's high cost, the government should acquire the land.
Inicia said that's the reason behind some information published by media relating to the case, on which CAEI states its willingness to negotiate the land. "At present there are no mortgages registered on the land subject to the emphyteus contract. At the time of entering into the enfiteusis contract, all the lands belonging to CAEI were mortgaged."
"CAEI and its investors have acted at all times with the vision of positively impacting the country's sustainable development and the interests of the community," Inicia said.