Labor chief reveals Dominican employers' hypocrisy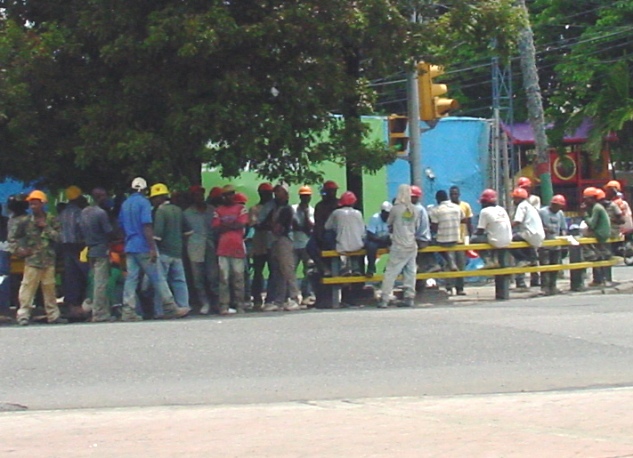 Famous mall construction workforce...far from 80% Dominican
Santo Domingo.- Labor minister said José Ramón Fadul on Thursday said  the Labor Code requires that at least 80% of a company's workforce must be Dominican, but the tourism, construction, agro and retail sectors "completely ignore it."
He said despite international labor agreements, the country fails to comply with established norms, including child labor, and hires people who are in the country illegally, especially Haitians and Venezuelans.
The official said the notion that Haitians are employed because Dominicans don't want to work "is false," and accused employers of a "fallacy which seeks only to justify not paying better wages or complying with Social Security rules."
In that regard, Fadul said the European Union bars the entry of Dominican products because producers cannot certify that they don't use illegal labor, minors or comply with Social Security norms.
"It has always been argued that the return of Dominican products from the European Union is due to phytosanitary reasons," the official said on ColorVision Channel 9.