Tourism approves 19 projects worth US$1.4B by midyear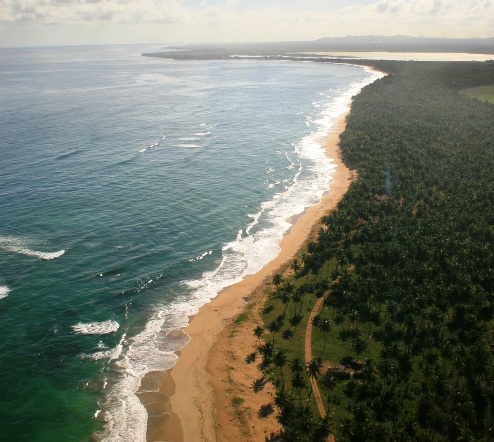 Investments coming to Miches.
Santo Domingo.- The Tourism Ministry's Tourism Development Council has approved 19 projects classified as tourism in the first half this year, to be built at a cost of nearly US$1.4 billion, which will add 6,150 rooms and create around 8,000 direct and indirect jobs.
The figure in the Tourism Ministry's latest quarterly Tourism Barometer report correspond to the January-June period, released by minister Francisco Javier García.
Of the approved projects 12 will be realized in La Altagracia (east); one project each in Barahona (west), El Seibo, Samaná (northeast) and San Pedro (east) provinces, and three in Santo Domingo. They include eight hotels, four real estate tourism, four-hotel real estate and three complementary projects.
Dominican investments lead the group at 33.5%, Canada 13.9%, Panama 13.7%, Dominican  Rep-Italy-Spaiin 12.5%; Spaing-Dominican Rep. 8.6%; United States 8.4%, and Spain 6.5%. The remaining 2.9% corresponds to Italian, Mexican, Venezuelan and Austrian investments.