Don't get too cozy with China, Taiwan warns Dominican Republic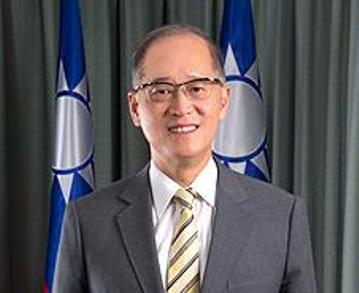 David Tawei Lee
Santo Domingo.- Taiwan foreign minister  David Tawei Lee, who is on an official visit to the Dominican Republic, on Monday said he had no doubts of continued Taipei-Santo Domingo diplomatic ties, based on cooperation and without conditions, contrary to what would occur with mainland China because Dominican Tepublic would have to accept tens of thousands of immigrants from that country.
He warned that the establishment of diplomatic and trade relations with mainland China does not coincide with Dominican Republic's national interest. "Large countries don't offer aid for cooperation and development of the people, contrary to the ties of both nations with over 60 years of interaction, proving that we're a very loyal ally."
The diplomat said he has heard opinions that mainland China as the world's second-most powerful economy can offer many basic infrastructure projects, noting however that in such projects the experience is that mainland China always brings its own machinery, own materials and workers, "which will not help Dominicans get jobs."
He cited the case of Costa Rica, where he affirms Beijing pledged help to install an oil refinery, but has failed to come through after nine years. He also pledged to help in the expansion of roads, but it is also in sight.
In a press conference, Taiwan's Foreign Minister also noted that Costa Rica had a US$49 million surplus with China, but suffered a deficit of US$2.1 billion a year after San Jose established ties.
He said he has heard comments in the last two days, but Taiwan and the Dominican Republic are two small island countries "and we are united in the assistance we can offer in promoting medium and small business, and in the agricultural and in the energy sector."