Biggest Dominican bank among world's top 1,000: The Banker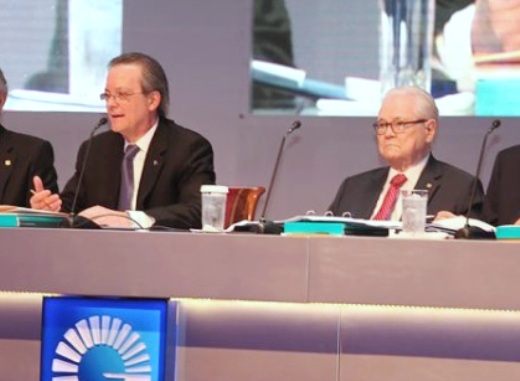 Manuel A. Grullon, Alejandro Grulllon. File.
Santo Domingo.- Dominican Republic's biggest bank on Thursday announced it was selected once again to be part of the list of the world's 1,000 best banks published annually by The Banker magazine, this year advancing 39 places over 2016, to the 819th position of the table and continues as the first Dominican bank in that ranking.
Banco Popular Dominicano said it has climbed nearly 90 places within the ranking of the world's top 1,000 banking institutions in the last two years, which includes a thorough analysis of the strength and solvency of each of the banks chosen.
The Banker magazine, of the Financial Times group, has measured financial strength (Tier 1 Capital), asset size, solvency and liquidity ratios, pre-tax profit or the return on the assets of this 1,000 selected banks.
The top 1,000 out of 25,000
It said being distinguished in that ranking is important, since globally it's estimated at around 25,000 the number of financial institutions with banking license in operation. "The Banker's top 1,000 list of banks is therefore one of the industry's most sought-after rankings. The Banker has a readership of 240,000 finance professionals in the world."
"We are proud of being part of this group of big banks in the world, thanks to the work of our people that has allowed the Popular to significantly improve its performance and remains the first Dominican bank in the ranking," said Manuel A. Grullón, president of Banco Popular Dominicano and Grupo Popular.