Business leaders demand works in icon industrial zone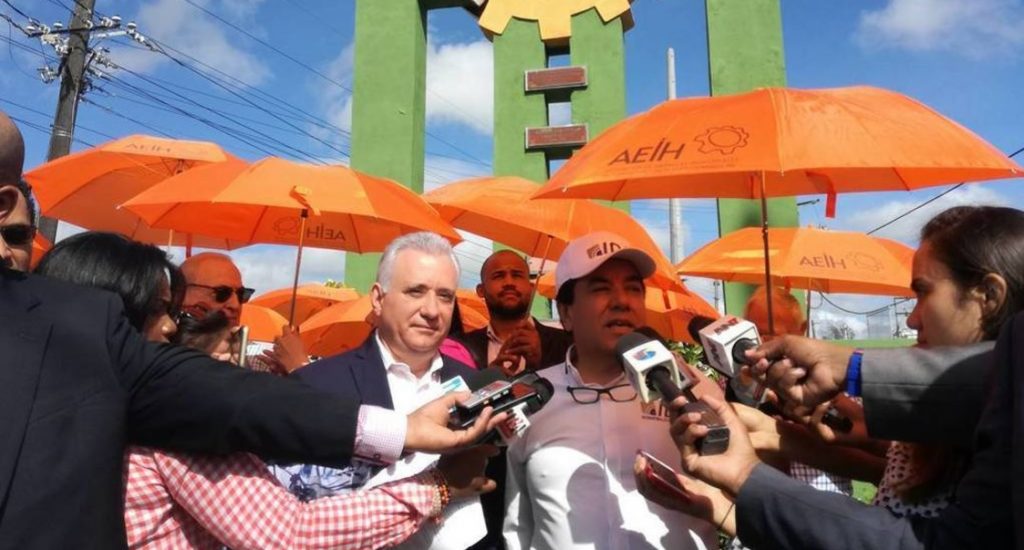 Antonio Taveras in Herrera protest
Santo Domingo.- Hundreds of retail, industrial and services sector companies operating in the Herrera Industrial Zone have grown tired of waiting for fulfillment of government promises of street lighting, storm drainage and public safety, in return for the taxes they pay.
That's the reason that prompted the Herrera and Santo Domingo Province Industries Association (AEIH) to stage a march with orange umbrellas to draw attention and demand a definitive solution to the problems of a sector that provides thousands of good-paying jobs.
AEIH president Antonio Taveras headed the protest which concluded at the Herrera monument, accompanied by senior executives of the institution and representatives of  numerous companies.
"We have images that illustrate the hardship that employees of the businesses go through when it rains and they must be taken out on trucks because of the flooding, because much of the area where the companies are becomes a river," said Taveras.