Medina breaks ground on US$110.0M, 48.3MW wind farm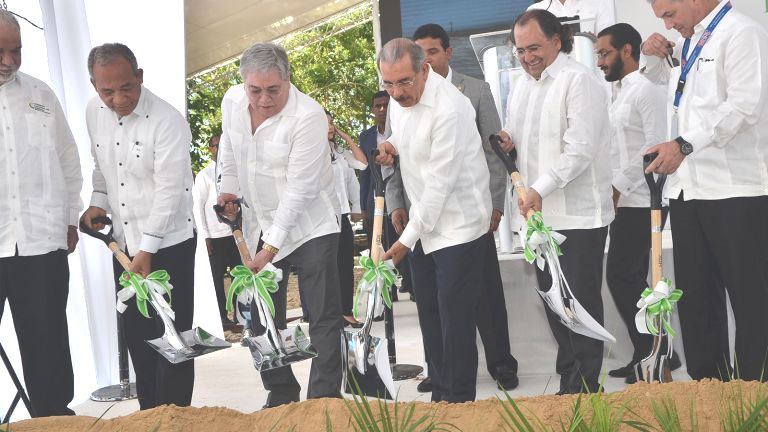 Puerto Plata.- President Danilo Medina on Wed. headed groundbreaking for the Los Guzmancito 48.3 megawatts wind farm project, to be built at a cost  of US$110.0 million by the company Poseidón Energía Renovable, based in Maimón township,  Puerto Plata.
During the ceremony, State-owned Electric Utility (CDEEE) CEO Rubén Jimenez Bichara said the demand for energy will be 4,000 megawatts in 10 years.
He said Medina's administration has supported private investment in renewable energies, so much so that more than 440 megawatts of solar and wind energy are expected to come online in the next two years .
Bichara said at least 10 projects that will produce 440 megawatts have  been approved thus far, 278 of those will be wind and 162 of solar energy.