East region housing project nips US$25.0M from Pension Fund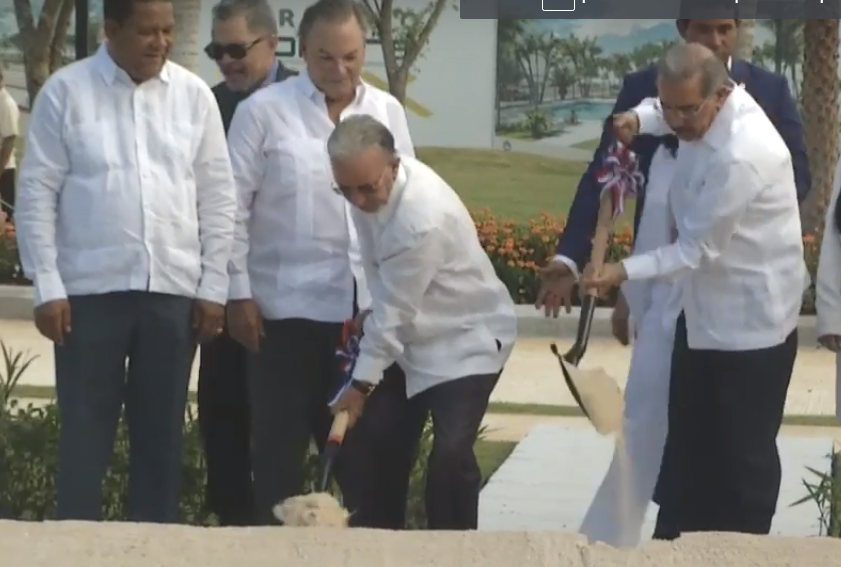 Ramón Gϋilamo, Frank Rainieri, Amable Aristy, Danilo Medina.
Higuey, Dominican Republic.- President Danilo Medina on Friday broke ground for the low-cost housing project, Higüey City Homes, to be built at a cost of over RD$1.2 billion (US$25.0 million) from the Pension Fund.
Speaking in the ceremony south of Higüey on the road to San Rafael de Yuma highway, Grupo Concremax construction company president Yunior Antonio Taveras said the project on 110,000 square meters will have 944 apartments, of which over 300 have already been sold.
The developer said the project features a swimming pool, gym, sports facilities, aqueduct, shopping plaza, security, nursery and an "ecological corridor."