Public urged to be patient with power cuts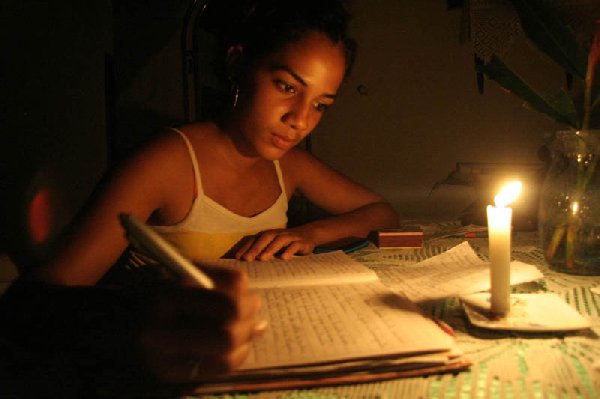 File photo (hoy.com.do)
Santo Domingo.- The executive vice president of the State Electricity Corporation (CDEEE), Rubén Jiménez Bichara, is calling on the public to be patient despite the recent increase in power cuts.
He explained that the outages are being caused by increased demand and because some generators are offline for maintenance or are inefficient. He said the weather had been particularly hot and that this increases energy demand by 20 or 25%, which is compounded by the inefficiency of the generators.
Jiménez Bichara assured the public that they were working on a solution to the problem but that some outages were still to be expected. He added that the situation highlights the urgent need for completing the new power generation projects underway, which he said would provide sustainable energy at a lower cost.
"The solution to the power cuts is more energy and to provide this, more and better generators are needed and this is what we are working on."
He stated that some generators were out of service for technical reasons, breakdowns and imperfections.
"We have a demand that is growing every year and the only way to meet this is by creating new projects and new generators, and building a generator takes four, five or six years and it is essential that these projects are allowed to be completed, as well as future initiatives."
The vice president of the CDEEE said that work was underway on a long-term tender (for 2021) for electricity generation that will be ready by the end of this year as a way of guaranteeing the increased demand.
Jiménez Bichara was speaking during the signing of an agreement with the electricity superintendent (SIE), César Prieto, for cooperation and support in improving the national power sector regulating body's technological platform.
The agreement also involves exchanges of good practices in information technology as well as making use of the CDEEE infrastructure, while preserving confidentiality at all times, as established by law.