Digital Republic initiative cuts bureaucracy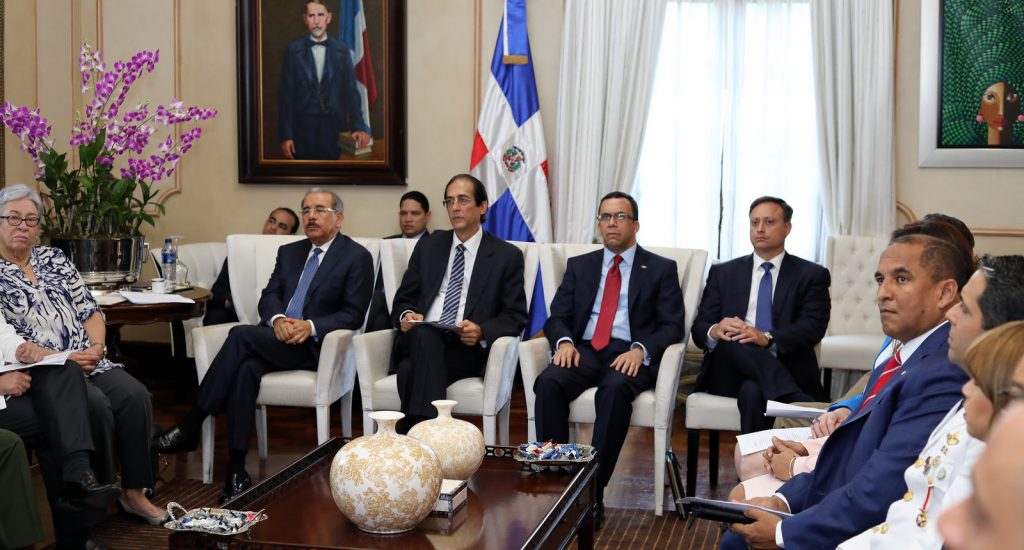 Digital Republic event (image from elnuevodiario.com.do)
Santo Domingo.- The commission in charge of promotingthe Digital Republic initiative says that 25 public services will soon be easier to carry out by using online mechanisms.
The statements were made Tuesday during a meeting to follow up on the progress made by the initiative.
The event was attended by president Danilo Medina and the heads and IT directors of the institutions already offering public services online, which include the Ministries of Education, Public Health, Public Works and Communications, and Public Administration, the Attorney General office, Ministry of the Presidency, Ministry of Higher Education, Science and Technology, Electricity Superintendence, Government Ethics and Transparency department, Consumer Protection Agency, Drug Control Department, AMET, Dominican Electricity Transmission Company, Customs, Indotel, as well as a representative of the Organization of Ibero-American States.
According to presidency minister Gustavo Montalvo, the Digital, Open and Transparent Government initiative will promote transparency and efficient public service provision.
Online services have a number of benefits, including reducing the cost of having to carry out the transaction in person. It also saves time and protects the environment by reducing the need to travel or commute to the government offices.