Treasury shutters 3,468 Govt. accounts, recovers US$5.4B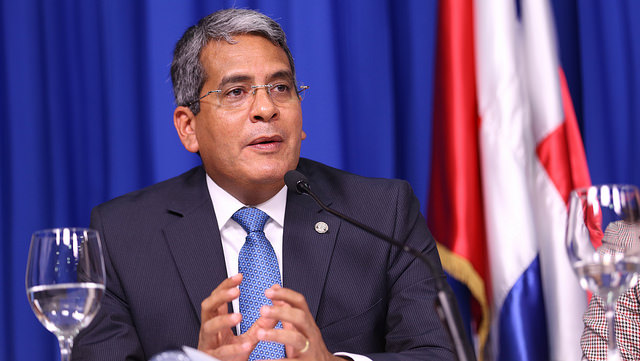 Alberto Perdomo
Santo Domingo.- National Treasurer Alberto Perdomo on Monday said 269 government agencies have been incorporated to the Single Treasury Account (CUT), with 3,468 bank accounts closed, cutting operating costs, and RD$260.0 billion (US$5.4 billion) recovered, or nearly 35% of the nation's budget, previously handled at the discretion of officials.
He said among CUT's achievements is the increase in the availability of the Dominican Republic Account, reduced discretion in the management of direct income and the saving in operating expenses through closed accounts, which he affirms means greater efficiency and transparency of taxpayer money.
The official said the CUT incorporates government and social security agencies and 99% of the ministries, directorates-general and their dependencies.
Interviewed on Telemicro, Channel 5, the official stressed that the CUT's implementation is part of the achievements in transparency of State funds during president Danilo Medina's five years in office. "In this manner Medina complies with one of the points established in the presidential pact signed with civil society, which establishes the government's commitment to work for greater transparency of public institutions."