New transport agency targets rickety passenger cars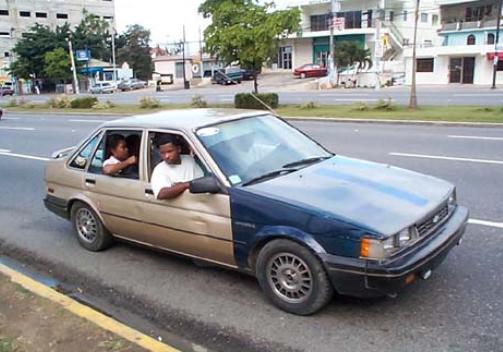 Concho, dangerous heap
Santo Domingo.- National Traffic and Land Transport Institute (INTRANT) director Claudia Franchesca de los Santos on Thurs. said steps are being taken to rid the city's main avenues of "public cars" and pave the way for a mass transit system with buses and minibuses, whose circulation will be regulated.
She said the public cars, the mostly rickety vehicles also known as "conchos," will circulate only in outlying streets of the city.
The measure will be enacted through an agreement with passenger transporters transport on routes which she affirms the sector is already creating.
In an interview with El Nacional editor-in-chief Bolvar Daz Gmez, the official added that the buses will be driven by people under 65, to ensure passenger safety.