Deficit financing snaps up 74% of US$ 7.7B Pension Fund, expert warns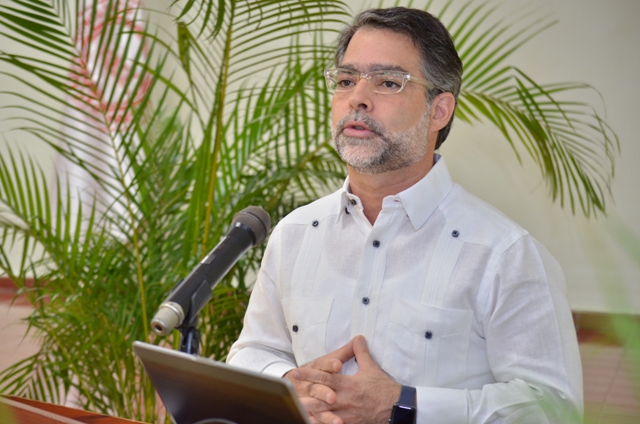 E. Selman
Santo Domingo.- Economist Ernesto Selman on Thurs. said that 74% of the Pension Fund , currently at RD$371.0 billion (US$ 7.7 billion ) have been used to finance the fiscal deficits of governments and of the Central Bank.
He said 24% of the Fund is held by financial intermediaries, while 9% is used to issue government bonds, rather than reinvesting to create more jobs and wealth.
The executive vice president of the Regional Center for Sustainable Economic Strategies (CREES) said the Dominican Republic is the only country which charges a 25% fee on the profitability of the Pension Fund, which he affirms should be reformed.
"There are a number of characteristics of the local economy that prevent achieving universality and improve the low replacement rate, that is, the percentage of wages with which workers will be pensioned at the end of their productive life and in the current conditions barely reaches 22," the economist said at INTEC Technological Institute's 2nd Dialogue for Action, "Social Security: Necessary reforms."
Among the factors, Selman notes, is unemployment which the Central Bank puts at 18%; 58.9% of those in informal jobs; only 48% of the economically active population contributing to the system and a low level of income, below half the Latin American average.
He said to undertake institutional reforms that improve the social security system, public policies that contribute to reversing these aspects must be promoted, "starting with correcting and vetting public finances, as well as increasing the retirement age from 60 to 65; raising workers' contributions from 8 to 10%, eliminate the commissions structure, among other points.