Drones take health services to rugged western highlands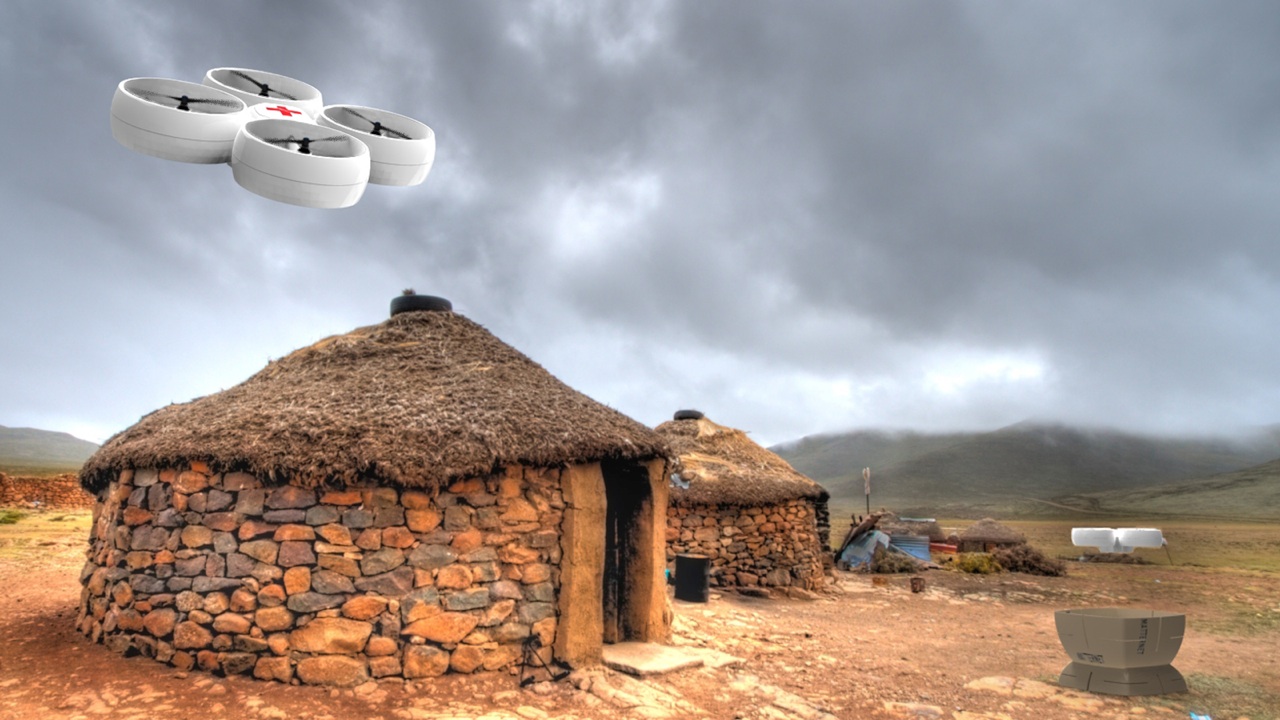 Matternet drone
San Juan de la Maguana, Dominican Republic.- Access to health services has traditionally been tortuous for residents of some towns and villages of western San Juan de la Maguana province, nestled in the foothills of the Cordillera Central mountains.
Despite having municipal hospitals and clinics, many low-income patients, including pregnant women and infants, can no longer afford medical treatment and lab tests because of their cost, as high as RD$500 per trip.
The reality prompted the Inter-American Development Bank (IDB) to develop the first drone network to transport medical supplies to rugged areas, whose first successful pilot test last week took place in the towns of Bohechío, Los Montecitos and Los Cocos.
The IMF Multilateral Investment Fund (MIF) and Emprende, the Santo Domingo Cybernetic Park's business platform manage the drones, equipped with video cameras, geo-positioning system and sensors, initially developed for military use.
The Silicon Valley technology company, Matternet equipped them with a "pilot box" that can autonomously transport as many as 20 blood samples and other clinical supplies in just 11 minutes, from the primary care units at Los Montecitos and Los Cocos, to Bohechío municipal hospital for processing, so that the villagers don't have to take the dirt roads.
IDB Financing
MIF representative Smeldy Ramírez said the project is funded with US $1.2 million in IDB financing, of which 65% will be donated.