High-tech ship seeks to turn waste plastic into energy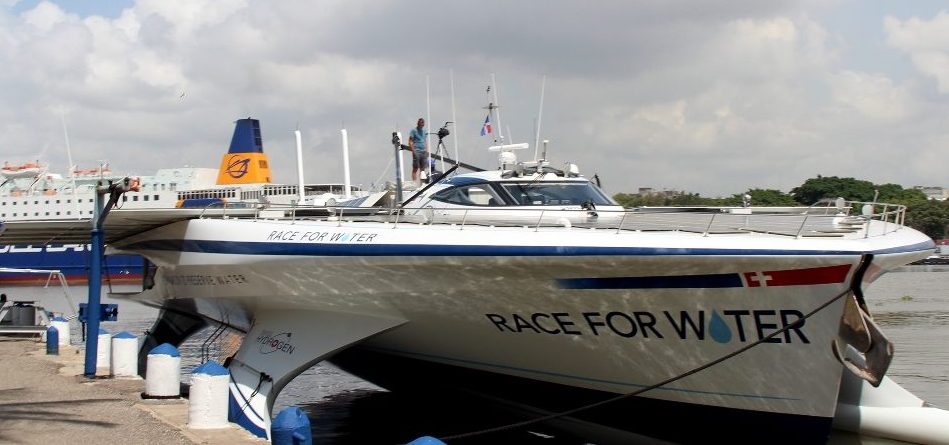 Santo Domingo.- Exploring global solutions to counter plastic pollution in the oceans, a group of scientists focused their attention on this issue during the third Think Innovation Forum, where energy experts included the Dominican Republic among the countries with the potential to enhance the use of that waste for clean energy, and to mitigating damage to marine and land ecosystems in the future.
Water Foundation CEO Marco Simioni, who heads the crew of the Swiss hydrogen and solar-powered vessel Race for Water, headed the debate held in a local hotel along with eight experts invited to the country by the Swiss Commerce and Tourism Chamber, together with the Swiss Embassy.
He said the Foundation's objective is to preserve the waters and oceans that today are threatened by plastics.
"They are here as part of a five-year tour that investigates what happens and exactly where, so that a viable solution is sought for plastics not only from the seas, but from land that works well and does not come in any more " said Chamber CEO Gaetan Bucher.
Simioni said that during their 10-day scientific tour, which includes Samaná bay and sharing with educational entities and tours with students, they will seek to promote plastics as part of a solution to pollution.
High-tech vessel
The 50-foot Race for Water ship is the first to circle the Earth with solar energy; and beatures 500 square meters of solar panels. During its stay at San Souci Port, the boat will receive students and researchers.
The crew set off on their voyage in April from Brittany, south of France, and sailed to Bermuda before arriving n Santo Domingo.
During its 2017-2021 mission aboard the hybrid solar-hydrogen-kite propulsion craft, the crew will explain a process for a thermo-chemical conversion of biomass and waste which has already been patented, allowing the recovery of plastic's heat value into synthesized energy rich gas to produce electricity, methane and hydrogen.
Panel
At the exhibition, Environment minister Francisco Dominguez stressed that 80 percent of corals are threatened by pollutants, including plastic.
Among the speakers in the event figured Haina Power Company general manager Marcelo Aicardi; Inter-American Development Bank energy specialist Jorge Mercado, and UN Development Program consultant Jonathan De Lancer.