In US$1.0B yearly trade, advantage Puerto Rico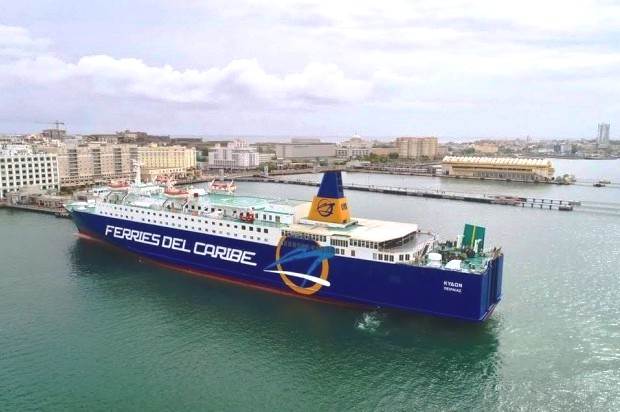 DR-PR Ferry
Santo Domingo.- Puerto Rico secretary of state, Luis Rivera Marin, revealed Friday that his country's trade with Dominican Republic totals US$1.0 billion per year, and expects it to rise.
Rivera, who met with president Danilo Medina, said Puerto Rico fares better in that trade balance, but expects increased volume in the coming years.
"Certainly, as Mr. Secretary says, our volume of trade exceeds one billion dollars, clearly establishing that the trade balance is favorable for Puerto Rico, it grew this year despite the economic difficulties they've had," said Dominican foreign minister Miguel Vargas in a National Palace press conference.
He said Puerto Rico's share of the trade is over US$500 million. "We will join efforts to contribute to a more balanced trade, in which both nations grow with our businesses and our trade with other destinations."