Odebrecht scandal: Govt. won't pay 'a penny more' for power plant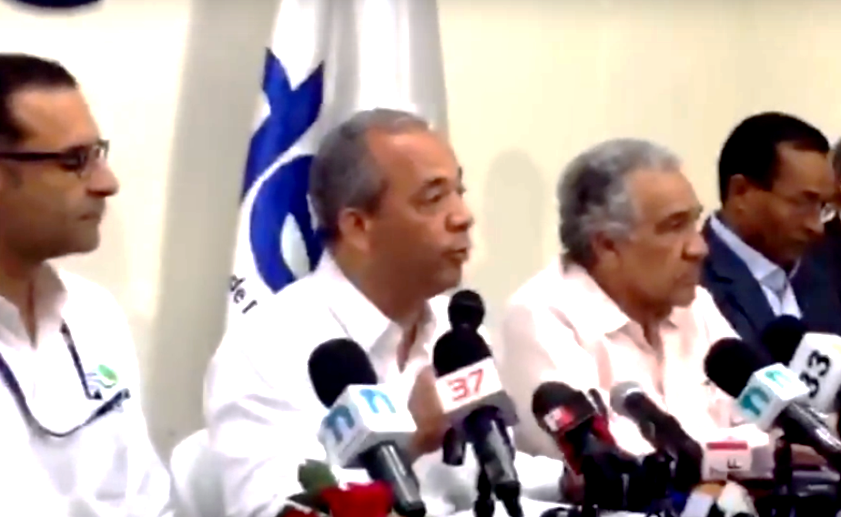 R. Jimenez B., Center
Santo Domingo.-  The Dominican government won't pay a penny more than what the contract with the Odebrech conglomerate stipulates, said State-owned Electric Utilty (CDEEE) CEO Ruben Jimenez Bichara on Friday.
The official's statement comes less than one day after reports emerged of a potential dispute arising from the CDEEE's refusal to pay Odebrecht more than US$708.0 million for "additional expenses" in the construction of the Punta Catalina power plant, a project at the center of a scandal on alleged graft and favoritism during the tender process, and costs ballooned from US$900 million, to US$2.01 billion.
"The CDEEE is committed to the national interest and will defend every penny and by investing for the completion and start-up of the Punta Catalina thermoelectric terminal," the official warned.
He revealed that talks will start with the contractor next week "where we will demonstrate that the position we defend is fully compatible with the EPC contract and, consequently, with the obligations assumed by the parties."
"To sum it up, we can say that the Odebrecht-Tecnimont-Estrella consortium's claims are divided into two global points": Aspects related to the construction schedule and possible extension of work deadlines, for US$542.6 million; and modifications incurred in the project due to situations arising in the process that weren't previously foreseen, for US$165.6 million," Jimenez said.