GoldQuest's Dominican Republic mine plan 'only in the press'(Update)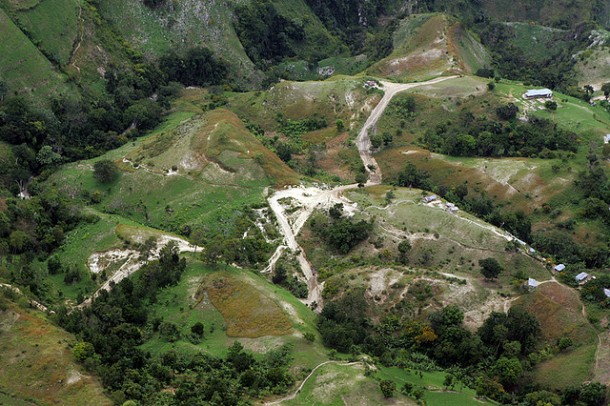 GodlQuest planned mine. File.
Santo Domingo.- Environment Minister Francisco Dominguez on Friday said the miner GoldQuest's plan to exploit a site in the western part of the country hasn't been submitted to his agency, and exists "only in the press."
When a group of farmers in Sabaneta, San Juan de la Maguana (west), expressed concern over the miner's intention, the official sought to calm them by affirming that the project "doesn't exist in the ministry."
"That's only in the press," he said, but when pressed to clarify, the official stressed that the company has yet to submit anything to Environment thus far.
On its website GoldQuest says it plans to extract 2,800 tons of ore in its Romero Project near San Juan, with an estimated 2.4 grams of gold per ton. It's part of the La Escandalosa mining concession, an area of ​​nearly 4,000 hectares.
Lawmaker
Deputy Fidelio Despradel, of the minority party Alianza País, also shares the concerns of area farmer, who recently warned Environment that mining in the area of ​​Sabaneta will harm farm production and San Juan's water sources.