Dominican Republic touted as good business for Taiwan companies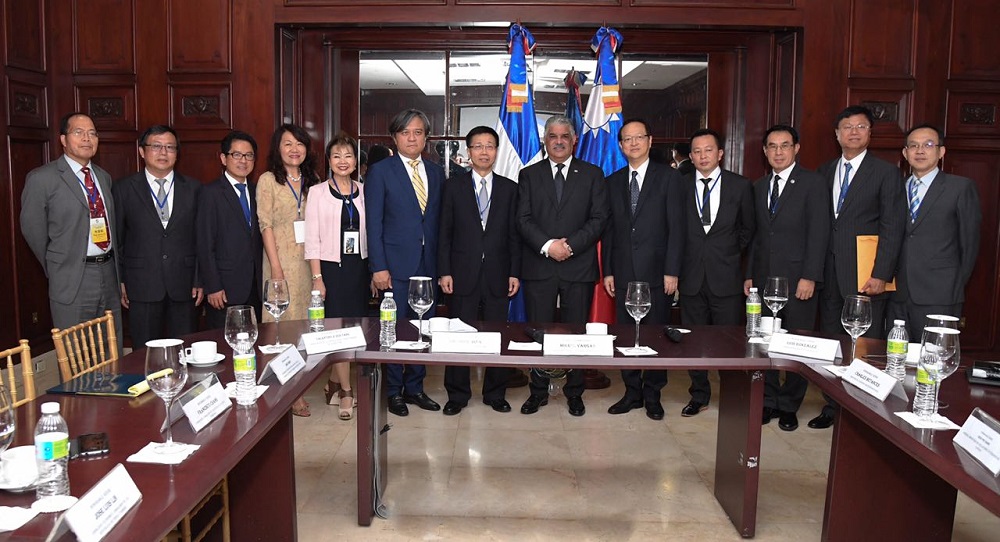 Miguel Vargas (c), Taiwan investors
Santo Domingo.- Foreign minister Miguel Vargas on Friday met with representatives from 24 Taiwanese companies, who expressed an interest in doing business in the Dominican Republic.
He said the country has favorable conditions for foreign investment, which, together with trade and cooperation, are top foreign policy priorities for president Danilo Medina and the Foreign Ministry.
He stressed the Caribbean country's business climate, "characterized by legal certainty as well as macroeconomic stability and growth," in addition to a privileged location, "which allows a quick connection with the major markets of North, Central and South America."
"We can also add that our country has the privilege of registering a constantly reduced inflation of only 2.7%, and has generated approximately 480,000 jobs in recent years," Vargas said, noting the regional free trade agreements, such as DR-CAFTA still in effect.