Builders want more Haitians to do the 'heaviest jobs'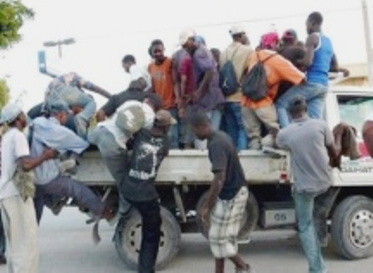 Santo Domingo.-  The head of the Cibao Housing Builders and Promoters Association (Aprocovici) asked the Government to amend the Labor Code to allow a higher percentage of foreign labor which the construction companies are allowed to hire.
Nicolás Polanco said Code provision 80-20, which establishes that Dominicans must form 80% of the workforce and the remaining 20% ​​could be foreigners, "unenforceable."
"It's necessary to increase the proportion of foreign labor force participation in the labor market," Polanco said.
He notes that it's a historical reality that the immigrants which arrive in the country carry out the heaviest jobs. "Both in the areas of masonry, placement of blocks, stucco and others, have been dominated by foreigners."
Polanco complained that Labor Ministry inspectors are constantly notifying builders with subpoenas, "given the difficulty of complying with 80-20."
He asked Congress to revise the Labor Code to better match the current labor market's reality.