Consumer prices climb 0.57% in August, paced by housing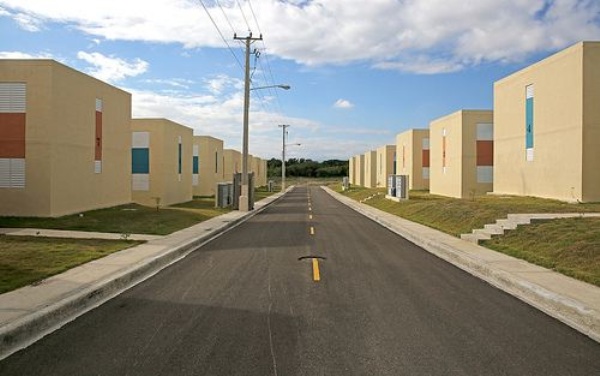 Housing, low cost, Villa Gonzalez.
Santo Domingo.-  Dominican Republic's Central Bank on Monday said August consumer prices climbed 0.57% compared with  to the month of July this year.
It said accumulated inflation for the first eight months was 1.77%, with annual inflation, from August 2016 to August 2017, stood at 3.18%, "around lower limit within the target range established in the Monetary Program for 2017 of 4.0% (± 1.0%)."
In an emailed statement, the Central Bank said that underlying annual inflation stood at 2.27%. "This indicator measures the inflationary pressures of monetary origin, isolating the effects of exogenous factors, thus allowing for clearer signals for the conduct of monetary policy."
It adds that higher costs of Housing (2.37%), Transport (0.77 %) and Education (2.10%) most influenced the increase in prices.