New bankruptcy law fills institutional void: experts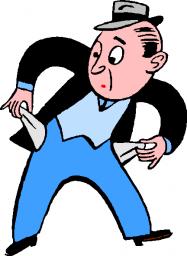 Santo Domingo.- Economy minister Isidoro Santana and World Bank local representative Alessandro Legrottaglie on Monday said the new bankruptcy law will fill the institutional void and improve the country's business climate.
Santana said Dominican Republic's economic and political growth uncovered an absence of a bankruptcy law, which he affirms negatively affected businesses and competitiveness.
Legrottaglie called "colossal" the government's effort to promote reforms to let companies compete in good faith, comply with severance payments and other labor benefits.
Bankruptcy Law 141-15 is the topic of analysis in a workshop at Crowne Plaza Hotel, by government, World Bank and private sector experts.
The experts consider such legislation an opportunity for training in tools that will improve the quality of business restructuring for the benefit of owners and workers.
Meanwhile, on behalf of the private sector, businessman Juan Reyes noted that the new law "is consistent with the vision of the country contained in the Organic Law of National Development Strategy, which requires competitiveness and overcome inertia and productive comfort."
He stressed that the workshop will train the actors on the bankruptcy law, whose absence had been the cause of the loss of many investments that will now be ensured by this new legal framework that will give greater confidence to national and foreign business leaders.