Gov. approves 318 charter flights from Canada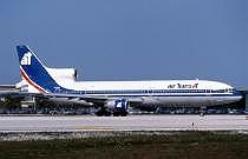 Santo Domingo.- The Civil Aviation Board (JAC) on Mon. approval at least 318 passengers charter flights from Canada to various international airports and over 20 destinations.
The Air Transat flights include Santo Domingo, Samaná, La Romana, Punta Cana and Puerto Plata airports from Nov. to April.
The new flights are from Toronto, Montreal, Ottawa, Vancouver, Hamilton, Fredericton, Regina, Windsor, Saskatoon, Quebec, Winnipeg and London.
"From the Civil Aviation Board, we support these initiatives that each day brings us closer to the goal of 10 million tourists," said Luis Ernesto Camilo, president of JAC.
In addition, United and Air France airlines full renewed their three-year operating permits.
JAC says that United flies out of Newark, Houston, Chicago and Washington, DC, while Air France operates from Paris to Santo Domingo and Punta Cana.