Top official vows 'clear rules' to develop oil and gas industry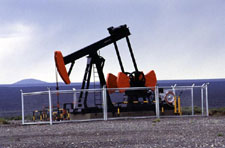 Santo Domingo.- Energy and Mines minister Antonio Isa Conde on Tues. announced the fiscal policy and contractual proposals to develop Dominican Republic's oil and gas industry, with options based on tax and production sharing, and balanced profit for the State and investors.
The tax formula is available on the agency's website for study and comments from interested parties and concludes the first stage of the oil and gas exploration and production project to pave the way for tender offers for the blocs of greater interest.
Isa calls it a fundamental step after collecting and publishing the seismic information in the National Hydrocarbons Database, whose interpretation allowed to define the six basins with the greatest potential. Likewise, in 2016 the decree was issued that regulates the exploration and exploitation of hydrocarbons.
"The model presented will clearly define the type of business that the state will want to do in terms of hydrocarbons and under what economic conditions the contracts will be awarded, dropping the model of direct allocation," Isa told local and international guests.
"I take this opportunity to emphasize once again that in this process there will be no direct allocation and that everything will be carried out under a strict international tender procedure," said the official.
Isa added that the bases of an international public tender are being prepared that in the first stage will tender the blocs of Azua and Enriquillo. "Our purpose is that in the first quarter next year we're calling for tenders with all of the game's rules clear, transparent, and, in a word, by the booklet."