Opposition leader wants farm work at border 'Dominicanized'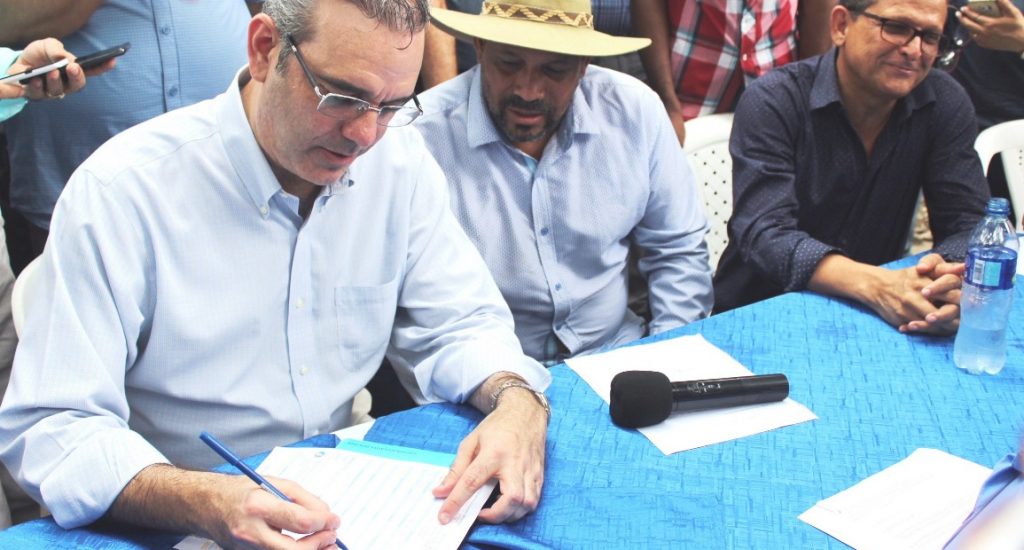 Luis Abinader. Photo elnuevodiario.com.do
Dajabon, Dominican Republic.- Senior opposition party (PRM) leader Luis Abinader on Sunday said farm work along the border with Haiti should be "Dominicanized" as part of an agreement between the government and the agro sector.
He said via that agreement, producers and area workers should receive government incentives to facilitate their labor and improve their living conditions. "These incentives should include health insurance, quality education, safe drinking water, power, transport facilities and other services that will make border life comfortable."
Abinader said as a result of the difficult conditions in which many people live at the border forces them to immigrate to poor urban areas, where they don't have adequate public services and live in "undignified sprawl."
Abinader spoke during a weekend tour of the border province, recruiting new PRM rank-and-file in towns and villages, including Loma de Cabrera, Santiago de la Cruz, Partido, Restauracion and El Pino.