AES Dominicana, Grupo Linda consolidate alliance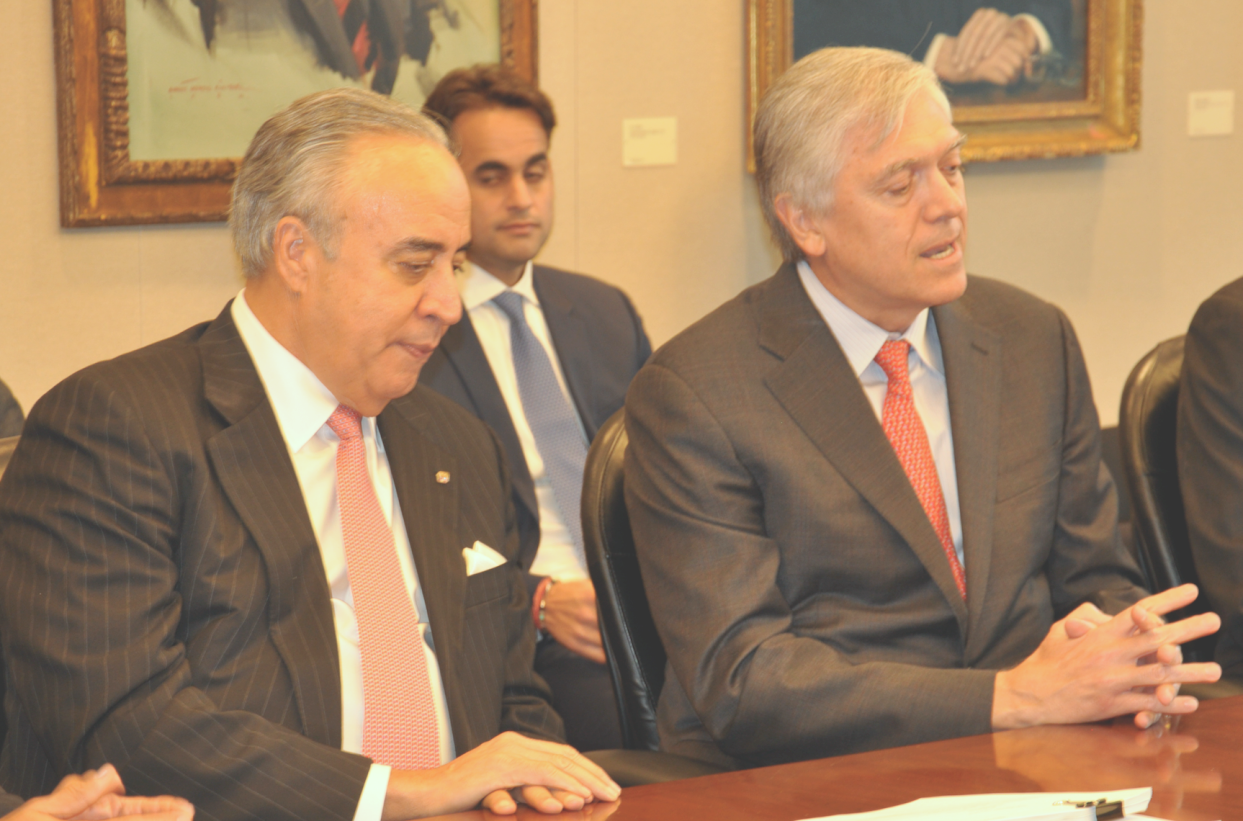 Félix García, Andrés Gluski
Santo Domingo.- AES Dominicana, a subsidiary of the AES Corporation of the United States, continues to bolster its strategic alliance with Grupo Linda, an economic consortium headed by Félix García, which increased its minority shareholding within the energy group.
"Since 2014 Grupo Linda is part of the AES Group's shareholding structure in the Dominican Republic," the energy group said in a statement.
For AES Dominicana president Edwin De los Santos, the strengthened alliance with the local group reveals the confidence of its investors in its corporate governance, "and the vision of AES Dominicana as a driver of innovation in Dominican electrical industry, sector in which we have introduced transformational changes in the last 20 years."
"We're honored to have an ally like Felix García, an entrepreneur with a recognized career among the national entrepreneurs and with whom we share common objectives of sustainability, both for the energy sector and for the Dominican economy," De los Santos said.
Grupo Linda chairman Felix García said he's proud and satisfied to form part of AES and for extending his commitment to a sector of such importance for the development of companies and the country, such as the energy sector.
"Ever since AES invited us to be part of them, we considered it an opportunity to participate in the push for energy development, a key factor in solving many of the problems that affect our people, our companies and the country. We feel part of this commitment and that's why we decided to expand our participation as a Group, " the business leader said.
AES Dominicana adds that the alliance is part of the long-term expansion plan implemented by AES in the Dominican Republic, submitted by a commission of executives of the multinational to president Danilo Medina in December, 2012.