Medina tours agro-forestry projects with RD$8.0B funding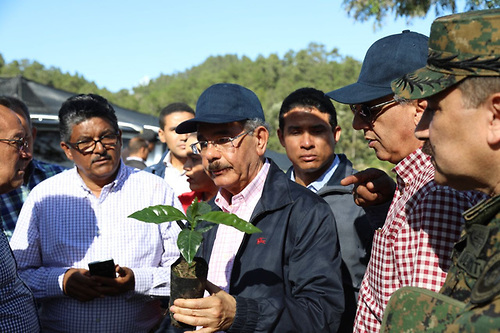 Santo Domingo, (EFE) .- President Danilo Medina on Sunday  toured agro-forestry development projects in several communities across the country, with around RD$8.0 billion in funding.
The Presidency said the projects will obtain the highest investment in Dominican Republic's history, and will protect the natural resources,. "They will receive between this year and next about 50% of the investment, financed by the Inter-American Development Bank."
The presidency however acknowledged that "banks are very slow. I have been making the effort with public funds not to stop us. If financing comes it comes, but if it doesn't arrive this project must be completed in 2019."
"The program -resulting from the president's surprise visits, will cover over 44,000 hectares, both for forestry and farming," the Presidency said in a statement.