Foreigners who applied for residency start getting ID cards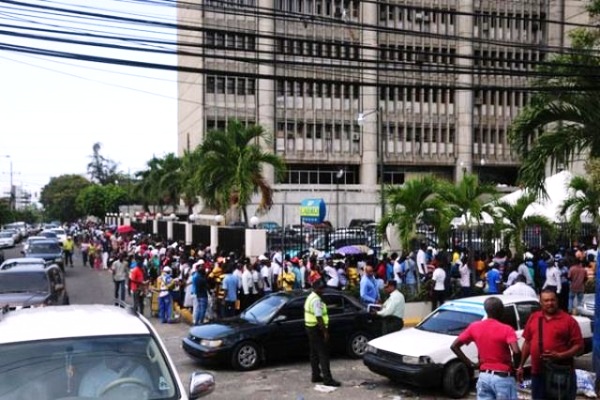 Haitians crowd Interior and Police offices. File
Santo Domingo.- Immigration on Mon. began delivering 7,834 ID cards to the foreigners who applied for the National Foreigners Regularization Plan (PNRE) and obtain their "ordinary temporary residence."
Immigration's foreign affairs director Rafael Núñez, said the Plan benefited foreigners from 116 countries, with Haitians accounting for 97% of the IDs issued.
He said the cards are valid for one year, and anyone who can carry them without fear of being detained by immigration officers, and also have access to health services, education and work in a legal manner.
He noted however, that a foreigner who travels without this document or only a copy of the PNRE may be detained and taken to Immigration, to verify the ID, and if false, will be deported to their country.
The official stressed that to renew the ID, foreigners must go to Immigration annually for four consecutive years, to comply with the process, and can apply for permanent residence afterwards. "Tto receive their documents, they must personally come and present the PNRE card or passport with a sticker, in addition to the ID card issued by the Central Electoral Board (JCE) and leave copies."
The official said 17 centers nationwide will be opened for foreigners to retrieve their cards, adding that they are obtained in the rear of the Immigration Agency quickly and in an orderly manner.