Taiwan leader invites Dominican par as Taipei sees ties teeter: Efe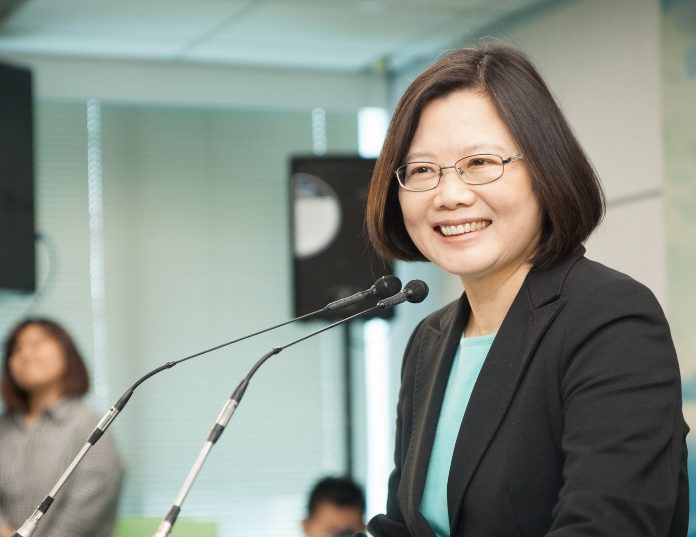 Tsai Ing-wen
Taipei.- Taiwan president Tsai Ing-wen on Monday invited Dominican Republic counterpart Danilo Medina to visit the island nation, during a meeting in Taipei with Dominican Defense minister Rubén Darío Paulino, Efe reports.
Tsai said she invites Medina "at the time of his earliest convenience," while praising the "intensity of trade and bilateral cooperation in economy, trade, health, infrastructure and military."
She stressed the two countries' frequent high level political and military exchanges between, citing the visit by Taiwanese Defense minister, Feng Shih-kuan, to the Dominican Republic in Aug., which in her view underscores the deep friendship.
The invitation also comes shortly after Taiwan's deputy foreign minister, Jose Maria Liu, visited the Dominican Republic to strengthen ties and boost bilateral cooperation.
In Taiwan this week, opposition lawmakers have listed a number of developments that reveal Taipei-Santo Domingo's deteriorated ties and concerns that the Dominican Govt. will dissolve ties with Taiwan to establish relations with mainland China.
Following Panama's severing diplomatic ties with Taiwan in July, Taipei holds relations with just 20 countries, among them Dominican Republic, one of the most important.
Ties with Taiwan:
Kiribati
Marshall Islands
Nauru
Palau
Solomon
Tuvalu
Burkina Faso
Swaziland
Vatican
Belize
Dominican Republic
El Salvador
Guatemala
Haiti
Honduras
Nicaragua
Paraguay
St. Kitts and Nevis
Saint Lucia
St. Vincent & the Grenadines