Govt. heightens controls, seeks help to fight bird flu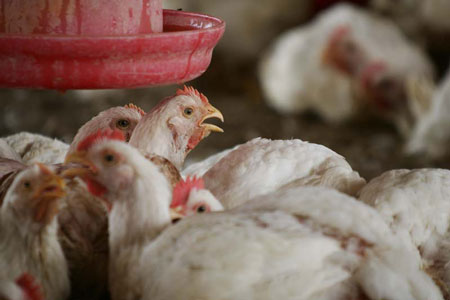 Santo Domingo.- Agriculture minister Ángel Estévez on Thurs. announced the creation of a commission to control and eradicate bird flu.
He said the commission will work to boost poultry production, and for the Dominican Republic to maintain its sanitary standards free of the disease, and to monitor the outbreak detected in northern Espaillat province.
The official said the US Animal and Plant Health Inspection Service (APHIS) , the International Regional Organization for Animal Health (OIRSA), the Inter-American Agriculture Cooperation Institute (IICA), among other institutions, have been asked to provide specialists to manage the disease and work together with local technicians to eradicate the outbreak.
Estevez also reiterated that the avian flu detected in a farm in Espaillat province is under control, with he international protocols applied.
"Among the measures taken to control the outbreak, the birds and eggs were eliminated, surveillance and monitoring measures were implemented in an area of ​​5 kilometers around the outbreak, including epidemiological tracking and maintenance of the quarantine, the official said.